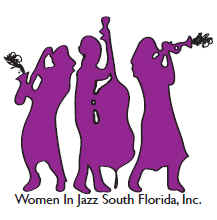 Joan Cartwright, Executive Director
Women in Jazz South Florida, Inc.
For Fee Schedule contact:
Mimi Johnson
404-974-5744
mimijohnson.wijsf@gmail.com
WORKSHOPS, CLINICS AND LECTURES
The Coaching Program
Coaching Program Members Only online forum
Lessons by email delivery
How to do email newsletter, postcards, fliers
Musician's Showcase online radio and video*
In-Person Mastermind Group Meeting (physical or by SKYPE)*
Monthly group coaching calls (by reservation only)*
1-3 Regular: $57 per month
*1-6 Upgrade: $67 per month
WHAT YOU NEED: Book @ $30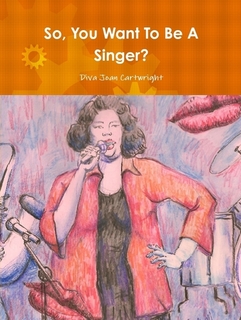 The book is required reading and covers the following subjects:
MUSIC STUDIES: HISTORY, CHORDS AND LYRICS; REPERTOIRE SET LISTS; LEAD SHEETS
MUSICIANS, EQUIPMENT , REHEARSALS

LOOKING THE PART: WARDROBE AND MAKE-UP,

PHOTOGRAPHS AND RÉSUMÉ
AGENTS, MANAGERS AND RECORDING COMPANIES
RECORDING: STUDIO TIME AND MATERIAL; CD SALES,

SALES TIPS and GIVE-AWAYS

GIGS: CLUB OWNERS, PROMOTERS, FRIENDS AND FANS; GET IT IN WRITING! CONTRACTS
PUBLICITY - MAILING LISTS: FRIENDS, FANS AND MEDIA; PRESS BOOK; PROMO PACKAGES
CLAIMING ORIGINAL MUSIC PERFORMANCE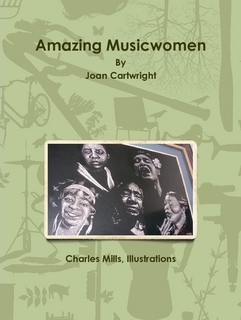 Joan Cartwright, M.A. is the author of In Pursuit Of A Melody, a compilation of photographs, memoirs, poetry, lyrics and 40 original songs. An internationally known jazz performer, Joan is a composer, recording artist and educator. Ms. Cartwright's 45-60 minute lecture, AMAZING MUSICWOMEN has been funded by SEAS Grants, in 1998, 1999 and 2000; Broward Cultural Council in 2010; and BankAtlantic Summer SmARTS Program, demonstrating superb results with 8,000+ students at several Broward County schools and two international schools in Tokyo, Japan and Tianjin, China.
Course Outline
This presentation is designed for Elementary School I & II, Middle School I & II and High School I & II.
By exploring the successful careers of Women In Jazz and Blues, children, especially girls, are exposed to greater possibilities of their becoming musicians, composers and performers. This workshop provides children with information about performers, composers and songwriters, from the U.S.A. and abroad. Ms. Cartwright teaches students history, music and literacy skills by focusing first on the lives of women who performed jazz music, vocally and instrumentally; then teaches students the elements of lyric and song writing; and how to execute vocalese or "scatting".
Using excerpts from Amazing Musicwomen and quizzes, Cartwright exercises students' reading and writing skills by having them read aloud, complete sentences in quizzes and write short reviews of audio and video performances.
Workshop includes lecture, PowerPoint, audio CDs, videos, reading, writing and testing.
WOMEN IN JAZZ can be presented in a 1-3 to 6-hour format at the elementary, middle school and high school levels. Though content is the same at all levels, the depth of emphasis and understanding of the historical challenges faced by women musicians and their accomplishments in the field may vary at each level.
Method
Workshop I: (1-2 hours)
PowerPoint on the lives of 8-10 WOMEN IN JAZZ with musical performance.
Workshop II: (3 hours)
45-minute lecture and PowerPoint on the lives of 15 WOMEN IN JAZZ

45-minutes listening to CDs of women performing various styles of jazz

45-minute video presentation and review-writing session

45-minute testing with a short quiz and answer review

Workshop III: (6 hours)

2-hour lecture on the lives of 30 WOMEN IN JAZZ

1-hour listening to CDs of women performing various styles of jazz music;

1-hour video presentation

1-hour essay period, includes writing a review of a performance or CD

1-hour testing, with two short quizzes and answer review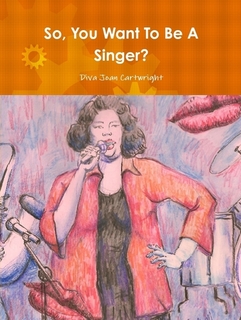 Joan Cartwright, M.A. is a 30-year veteran of the stage. She is the author of So, You Want To Be A Singer?, a book that outlines the do's and don'ts of being a musician, whether it's an instrumentalist, vocalist or composer.
Course Outline

This presentation is designed for Elementary School I & II, Middle School I & II and High School I & II students, especially those attending Performing Arts Schools.

Ms. Cartwright guides students through the 20 chapters in her book, educating them on the business of the music industry and the materials they will need to be successful in this business.

Method

Workshop: (2 hours per week) Ms. Cartwright asks students to read each chapter and discuss the material in a forum. There is role playing, e.g. agent vs. artist; promoter vs. venue manager, etc. Students are required to pose for photographs and perform and record a song. They learn about rehearsing with musicians, how to get a singing job and how to promote themselves.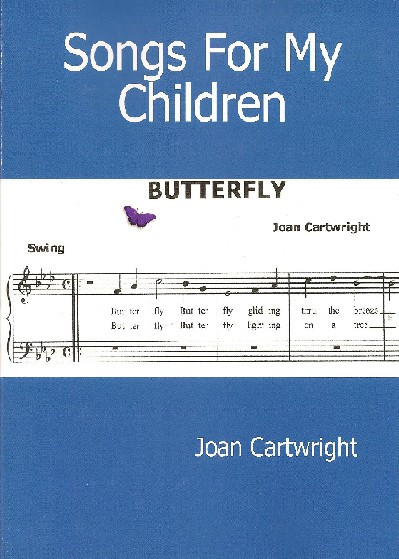 Joan Cartwright, M.A. is the author of Songs For My Children, a book of bright photographs with four songs that she composed.
Butterfly
Funky Monkey
Winter's Comin'
UNESCO Song
Course Outline


This presentation is designed for Elementary School I & II and Middle School I & II students.

Ms. Cartwright asks the children to read the song lyrics and discusses the lyrics. Then, she sings the songs, one by one, to the children and repeats each song, asking them to sing along with her. During each song, the children may stand and move to the music, using their hands to describe what the song's character(s) are doing.

Method

Workshop: (1 hour) Songs are sung a capella or with a piano. Children can be engaged in drawing butterflies, monkeys, seasonal scenes and people living and working together.